During this COVID-19 pandemic, as we are confined to our homes indefinitely, many of us are turning to creative pursuits to get us through. My regular singers enjoy the
online lessons
Read more
The health and wellbeing of staff and students is our main priority, and I would like to assure you that precautions are taken at the studio to adhere to strict government protocols.
Part of the joy and satisfaction of singing is communicating the meaning and emotion of a song in a way that connects with your audience. Refined
vocal skills and technique
Read more
For high school students heading into Year 11 or 12 this year, studying
HSC Music 1 or 2
may be on the cards. 
It's certainly more creative than...
Read more
How performing in our studio concert can improve your singing 
One of the most thrilling things for me as a
singing teacher
Read more
[metaslider id="1311"]
Kathleen Connell is a Sydney-based singing teacher and vocal coach who trains both aspiring and accomplished singers in technique and vocal skills. She is an active member of ANATS, a writer and PhD candidate...
Read more
[metaslider id=1294]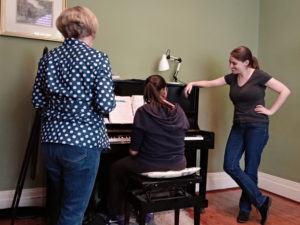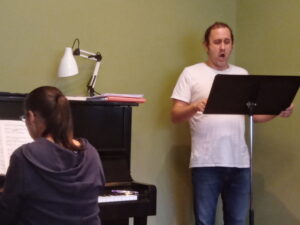 Read more
Singing isn't just a fun, creative way to express yourself, it's scientifically proven to improve your brain performance in all facets of your life. 
Not only does singing release endorphins (your feel-good chemicals), neuroscience...
Read more
If you've been learning singing for some time, you probably know your vocal exercises off by heart. And while you know their benefits, you'd be forgiven for finding them a little repetitive and tedious.
Read more
What's your position on effortless, resonant singing? 
If you said, "With an upright posture", then … take a bow! 
It's the one thing I nag my students about because good posture is crucial to singing...
Read more